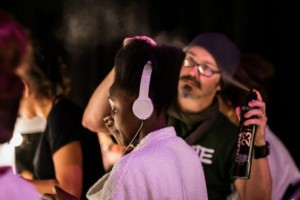 With 16 years industry experience, Craig's career has has covered full time hairdresser both in Australia and UK, business and salon owner, assistant to some of Australia's best session stylists (including Alan White, Richard Kavanagh, Michelle McQuillan and Stephen Foyle) and ACT Ambassador and educator for premium scissor brand, Excellent Edges.
Craig is regularly seen behind the scenes of Australian and New York Fashion Weeks for designers such as  Salvator Feragamo, Veronica Beard, Czar by Cesar Galindo, Romance Was Born, Manning Cartell, Lisa Ho, Fashion Pallette, Prism, Christopher Esber, Emma Mulholland, Hellessey, Ulla Johnson, Timo Weiland, Claudia Li, Houghton, Anna Sui and many other Fashion shows, campaigns and television including, Prix Du Marie Claire, GQ Man of the Year Awards, Westpac Runway for Success, Qantas Uniform Launch, Chandon, M.J. Bale, Uniqlo, Bvlgari, Raffels College, Witchery, Kookai, X-Factor, Bonds, Autograph.
Craig was also appointed Creative Director of Hair for Fashfest 2015 where he was responsible for hair concepts for over 35 designers for 400 models over 4 nights.
Craig is looking forward to extending his runway work with his next venture for NYFW AW16 in February 2016.